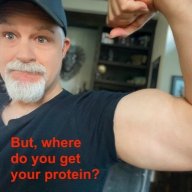 I followed the science; all I found was money.
Staff member
FASTLANE INSIDER
EPIC CONTRIBUTOR
Read Rat-Race Escape!
Read Fastlane!
Read Unscripted!
Summit Attendee
Speedway Pass
Jul 23, 2007
34,950
138,009
Sorry guys, looks like the database crashed last night, a night I decided to check out early.

So the forum's been down for nearly 10 hours.

Yikes, but we're back up now.

Sorry for the problem.