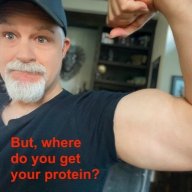 I followed the science; all I found was money.
Staff member
FASTLANE INSIDER
EPIC CONTRIBUTOR
Read Rat-Race Escape!
Read Fastlane!
Read Unscripted!
Summit Attendee
Speedway Pass
Jul 23, 2007
34,931
137,903
Been saying it for years, but the reasoned argument never can make it beyond the noise of the Mainstream Media who wants you to be a compliant and mindless drone who accepts the 9-to-5, Just-Over-Broke paradigm.
I'm only upset that I wasn't asked to contribute...
https://reasonpapers.com/pdf/26/rp_26_1.pdf