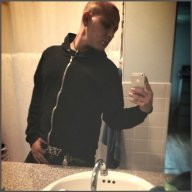 Legendary Contributor
EPIC CONTRIBUTOR
Read Fastlane!
Read Unscripted!
Speedway Pass
User Power
Value/Post Ratio
224%
May 10, 2015
3,141
7,038
Money Buys happiness. Period. And. I know what you're thinking… "No shit Chris… who do you think you're talking to.. reddit? We know this shit already." Don't worry…. It's simply an intro. I have a way of looking at it that makes it worthwhile.
I think it's worth looking at since it's a saying that's deeply entrenched in our society as a way of shaming the rich. Your mom says it. Your dad says it. It's actually hilarious that people walk around and say that "Money can't buy happiness" Why? because. Money literally buys happiness. And that's all it buys. Every single thing you spend money on is to decrease pain and increase pleasure. Every…. single… thing…. In sales they talk about "pain points." Your product is designed to reduce "pain points." In other words, people will buy your product to LITERALLY reduce their pain. Or again, increase their pleasure. Every piece of food you buy, every car warranty you add on, every piece of clothing you buy somehow decreases pain and increases pleasure. You can get around town with a $2000 Toyota Camry just fine, but that Mercedes E-Class will get you there in style. With it's plush European leather seats and beautiful walnut trim on the interior. The interior dome lights that fade as they turn on, as to not hurt your eyes from becoming too bright too quickly. The Harman-Kardon sound
system
. Coco Chanel said "The opposite of luxury isn't poverty, the opposite of luxury is vulgarity." The tender cut of meat costs more because it's easier to chew and tastes better
I think there are infinite lessons here… How can you make your products elicit more pleasure? THAT'S WHAT VALUE IS. The word 'value' gets thrown around here like a cheap hooker, but what does it mean? It means how can you take a $3 cut of chicken, tenderize it, and make it a $6 cut? How can you sand away the sharp edges. How can you turn a Toyota into a Lexus? How can you make tings more beautiful, more comfortable, taste better, smell better… just elicit more positive emotions in general. Have you ever been inside a Rolls Royce or a Maybach? If you're not familiar with what the backseat of a $500,000 luxury car looks like, go look it up on Google Images now.
Getting rich in theory is easy. All you have to do is take one thing, and make it better. A deli takes $2 worth the meat, cheese and bread and sells it to you for $6. And by doing that, and giving you that sandwich, they just made your life better. And if you make enough sandwiches you can buy whatever things you want to make your life better. Problem is… you can only make so many sandwiches. If you can. figure out a way to automate that (say a factory, or a computer program,) you just figured out how to scale. Now you've gone from a little lemonade stand to millions.
But I digress. I think a healthy way to look at money is as little 'make life better' coupons. 1MLB* coupon will make your life a little better (maybe a cola,) while 1,000,000MLB coupons will really make your life better. And by making other people's lives better, they will give you little MLB coupons in return.
*Not to be confused with Major League Baseball, which is thew world's most boring sport, imo.
By looking at things this way, we really get to the essence of trade. Our ancestors would trade 1 chicken for 7 bails of hay. A modern barber trades 1 haircut for 3 cheeseburgers. The haircuts he traded made people lives better (hopefully.) Your bank account is a direct reflection of how much pleasure you were able to add to people's lives. Your bank account is a direct reflection of how much happiness you were able to add to other's lives. How many people you were able to serve and to what degree.
The reason Mark Zuckerburg is a billionaire is because he was able to improve lives at Mass Scale. And no matter how you feel about the service you have to admit it impacted the world drastically. I believe Apple recently just hit the ONE TRILLION DOLLAR mark. Why? Because How much did the Smartphone impact the world. Bill Gates, one of the
Your bank account is a direct reflection of how positively you impact the world. It keeps score. If you're at 0 that means you're doing just as much good as you take. If you're in debt… well… you're a value leech.
It's a great time to be alive because no time in history has it been easier to copy items that give value. In other words… 2000 years ago, you were limited to the good you could do with your own hands. Now-a-days? You can write a book once and upload that book to a server, and 1 million people can give you $20 for it. 2000 years ago, you would have to give lessons to all those people individually. Now-a-days you can invent an electric toothbrush, give the blueprints to a factory, and have them make 10 million copies of them, and impact 10 million lives. There's never been a better time to scale. At almost no other point in history was the idea of a 'billionaire' even possible. The technology simply wasn't there.
Anyway, I think my overall point is that your bank account is directly correlated to the size of the dent you put into the universe anyhow much happiness you can add to others' lives. And how much happiness you're able to withdraw from life is dependent upon how much you add.