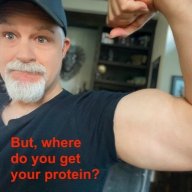 I followed the science; all I found was money.
Staff member
FASTLANE INSIDER
EPIC CONTRIBUTOR
Read Rat-Race Escape!
Read Fastlane!
Read Unscripted!
Summit Attendee
Speedway Pass
Jul 23, 2007
35,646
142,230
So I recently heard someone say that "entrepreneurship" is very appealing to people who have had father-figure abandonment issues early in life, either through death, or just having a father leave the family by choice.

I found it interesting because that certainly was my case. My father left the family when I was 12 or 13, and it was about the same time when I decided to become an entrepreneur (via my Lambo incident too).

Question is, has your father abandoned you? Physically? Emotionally? And now you want to be an entrepreneur?

I know this is not scientific, but I'd like to see who here has had father-figure departures.