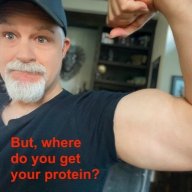 I followed the science; all I found was money.
Staff member
FASTLANE INSIDER
EPIC CONTRIBUTOR
Read Rat-Race Escape!
Read Fastlane!
Read Unscripted!
Summit Attendee
Speedway Pass
Jul 23, 2007
35,595
141,931
Per the suggestion as discussed here:
Not sure if this is the right thread to post this in, but it's probably worth considering at least... @MJ DeMarco , would you ever consider setting up a jobs board here on-site? Have people pay a certain amount (less than the $50 for a Marketplace ad) to post their job, and have it available...
www.thefastlaneforum.com
The Fastlane Job Board Is Now Live.
The cost to make a post is just
$10
. For
INSIDERS
, the cost is $5 as there is a coupon code you can use to get 50% at all times, as long as your subscription is active.
To post an ad visit your ACCOUNT UPGRADES PAGE.
Once the ad is paid, you will have 72 hours to post your ad.
HELP WANTED
If you want to hire someone for a job, partner with someone, seeking a virtual assistant, seeking a contract employee, or need to hire a firm.
FOR HIRE
If you are looking for a
job
or a freelance contract, an internship, or a mentorship, you can post a job board post. The FOR HIRE section of the job board is
NOT
for companies or firms, but
individuals
. It is also NOT for consultants, coaching or "paid mentorship" offers ... those offers belong in the MARKETPLACE.
Companies seeking new clients need to post a MARKETPLACE ad.
Like the MARKETPLACE, all Job Board postings will have placement on the home page. (See below).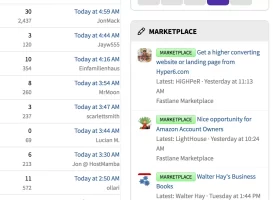 Happy Hiring!
Last edited: