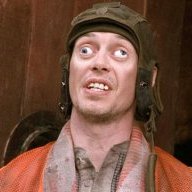 Silver Contributor
Read Fastlane!
Speedway Pass
Been diagnosed with ADHD recently and had to take 3 separate IQ tests, and had multiple results.

My lowest score was 116
My median was 129
My highest was 148

They said I might have a problem with the development of the right hemisphere of my brain and that the left brain is overcompensating by having enhanced logical reasoning and better scores in math and critical analysis in English.

I feel like I overthink on simple stuff and get bamboozled by simple shape patterns but when it comes to patterns in math and critical thinking I don't struggle nearly as much.

Not even sure what question I'm trying to ask but maybe someone can sympathize.
​