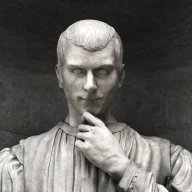 Bronze Contributor
Read Fastlane!
Read Unscripted!
Speedway Pass
User Power
Value/Post Ratio
289%
Jun 1, 2018
57
165
When I was 19, the summer before college, I came across The Four Hour Workweek and devoured it. Imagine, I was raised in a stay at home, single, immigrant mother household. This book opened my eyes to a world of new possibilities, things unimaginable, unfathomable, and since then I've wanted to become an entrepreneur.
I've dabbled in numerous "enterprises" here and there. None of it panned out.
Mostly I was just a young guy that had a lot of other stuff to work on (health and diet, personal past, social skills/life, bad habits, finding work, meeting women), with the usual distractions on top.
This grand work took up most of my twenties. But finally I could say that I had gotten a handle on all of these areas. There was only one thing left.
Money. Personal finance. Wealth. Income. Business. Financial success. Whatever you want to call it. Money and all the things that it can solve.
The interest had always been there. But now it had become the #1 aim and focus.
I started reading up on it more again. And then I finally found The
Millionaire Fastlane
.
And now I'm here.
I'm 29 years old, living in Amsterdam, the Netherlands. Studied psychology but found the work and industry wasn't for me. Ended up working as a bartender, moved up to head of bar and now manager of events and social media.
All in all about 40-45 hours/week. The pay is shit. But I have a lot of freedom relatively (I decide when and where I work, how to do things, and I can dress how I want to dress). And I enjoy gaining experience in marketing and event planning.
I've read
TMF
and ordered
Unscripted
. I'm paying more attention to people's needs and wants. I've opened a brokerage account and I'm going to put some money in an ETF. And I've flipped some household type of things (insignificant in terms of Fastlane figures, but very fun, rewarding, motivating and transformative to make my own money, no matter the amount).
Last few days I've just been brainstorming ideas and assessing their Fastlane potential. It feels like such a leap going from where I am to having a business. Any input would be appreciated.
Aiming to grow and to contribute here!
Last edited: