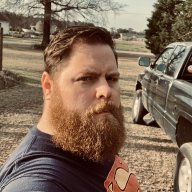 In thine hand is power and might.
FASTLANE INSIDER
Speedway Pass
Mar 5, 2017
563
1,678
477
38
So last few months my procrastination has gotten really bad, I don't know what changed but I am just putting off doing stuff that I need for my business idea. The real truth is and I hate to admit it is that the situation isn't bad enough for me to change it, I am just too comfortable like I want the benefits but find it hard to push my self to do it. But for example last year I would have been in the same position, but wasn't as bad as it is now. I've even done stuff like cold showers to get out of my comfort zone and looking at some Google tips to try and fix this, but I feel like I am just looking for a quick solution and nothing is working.

Just wondering anyone who has been in this position how did you deal with it? I was in fact supposed to write this post over 2 hours ago, and start some work but the comfort is taking over.
One thing that's helpful for me is to have folks that I feel obligated to answer to - that expect to hear from me and see progress, and will slightly kick my a$$ if I come across as unproductive. Do you any have such relationships? Anybody that is waiting to hear an update?
Beyond many other small motivators, this is self-shaming for me if I can't deliver some good news, or at least a ton of effort in the right direction. We can live with our own shame, but having others disappointed at us hurts a lot more. Mentors, other entrepreneurs - real process/progress minded folks that can call bs on you.