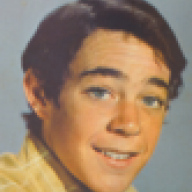 User Power
Value/Post Ratio
167%
Sep 10, 2017
6
10
31
Hey Tribe,
Notebook Notes:
Sometimes I get up feeling like I can conquer anything I set my my mind to.
I get a sense of hope and inspiration. My attitude is bright and enthusiastic but on other days I wake up feeling crappy and frustrated. I get upset because I'm not where I want to be. I'm not financially free. Still living paycheck to paycheck in a state of constant stress. I'm at the point where I know I must cultivate a stronger Eq because at the end of the day everybody has problems. Whatever creed, color, race or tax bracket. No one goes through life without it. The secret in my opinion is to put out fires and untie knots all while keeping my emotions balanced.
My emotions are the effects of what's going on in my head. What thought patterns you choose to adapt. So even though it may seem as though things are terrible as long as I continue to do the important stuff. things will turn around for me. I also realized that reading biographies of successful figures seem to give me a
perspective
of hope and motivation.
On those days when you're feeling fed up and frustrated for not being where you want to be yet, whatever your idea of success is. What helps you to conquer your days of frustration?