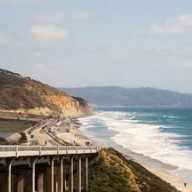 Bronze Contributor
Read Fastlane!
Speedway Pass
What's up everyone?
After reading and re-reading
@MJ DeMarco
's thread:
The CENTS Business Commandments For Entrepreneurs
I wanted to start analyzing some ideas of my own using the commandments.
I created a
CENTS Business and Idea Evaluator spreadsheet here
. The purpose of
CENTS
is to improve your probabilities for creating a business that can change your life forever.
The purpose of the spreadsheet is to have a quick, visual method for analyzing businesses and ideas based off the
CENTS
commandments without having to open/find/re-read relevant info in the books/forums.
A few notes:
To copy the sheet and edit it on your own, go to FILE --- DOWNLOAD AS in the menu to save it
If you view the notes inside the brief description of each commandment, you will see the full text from the original thread mentioned above
I added step 3 since there are uncertainties when evaluating a business idea. For example, you may not know or may have to research whether or not the business can provide the necessary relative value required. This area allows for adding your own notes/thoughts/questions for further research/evaluation
If anyone has feedback/suggestions let me know and I can consider updating the master sheet.
We all think, visualize and learn differently, hopefully this framework is helpful for others as it is for me (I'm sure some people hate spreadsheets).
Good luck and let's make it happen!