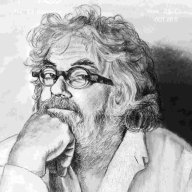 Contributor
Read Rat-Race Escape!
Read Fastlane!
before reading the
millionaire Fastlane
& The
Great rat race escape
, I had an my financial freedom number in my mind and it was $7 M, but came up with it just by doing mind calculation ( Not on the paper)
But, Now as I Calculated it by MJ method On Paper according to my
10 Year Planasy,
The Number with i came up is freaking
$20 M
, ohh my god WTF i got goosebumps.
holy shit I need to add a lot of value to get to this number, looks like for next year i am going to go through hell, but it will be ok for me to go through hell instead of living like as i am living now.
give me Wisdom guys and keep me guiding on This journey.,
i don't know how i am going to achieve this number but i will achieve it.
Love you MJ