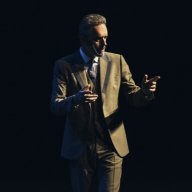 Bronze Contributor
Read Fastlane!
Read Unscripted!
Speedway Pass
User Power
Value/Post Ratio
189%
Sep 6, 2017
150
283
27
For the past 9 months I was stuck with Android Fragmentation. I tried providing value in every aspects. Still, I wasn't going anywhere. Final attempt? Joined FLF, though I finished those 2 books.
Yup. I ignored some of the Gold Threads before joining FLF. Huge mistake.
Then, I found
@Fox
9 months without any concrete action, objective and sales! I made up my mind to start a web company.
OBJECTIVE: BUILD A WEBSITE TO PROMOTE (I), MARKET (II), GENERATE SALES (III) FOR A FRIEND OF MINE.
Background
I have no idea about this specific industry; JEWELLERY. My main strength and skills is in IT industry (that's what I took in college), plus 9 months of learning marketing, entrepreneurship, finance and whole loads of Shark Tanks episodes.
We'll call my friend; Jane. Jane is a business and beauty savvy. I have little knowledge about her business skills yet she dresses like a beauty queen.
Jane is promoting her jewellery via FB. She's polluting my FB timeline.
SOME OF THE BRAINSTORMING RESULTS THAT I FOUND AFTER LOOKING INTO HER BUSINESS:
· Jane has no specific online market target.
· She has no FB page.
· No specific ads.
· Her jewellery pics are posted poorly.
· The testimonies are doubtful.
· Jane doesn't exists in Google Search results.
· Her products are sold by most of the Malaysian Internet population.
· Jane has no idea that she can start an online jewellery shop.
The purpose of this thread is:

i. Tracking my progress. How many progress that I made since it's posted? Am I faking my entrepreneurial journey?

ii. Feedback from FLF. Berate me harshly. I need Kevin O'Leary here.

iii. Self-reminder. Making promise to yourself is easy. Fulfilling is hard. But, when promises are made in front of a group of people it's difficult to give in.​