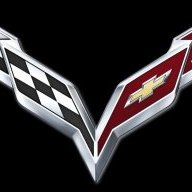 Bronze Contributor
FASTLANE INSIDER
Read Fastlane!
Read Unscripted!
Speedway Pass
What's up, guys.
I just wanted to introduce myself and say hi.
I skimmed through these forums for a week or so before making an account.
I saw the value you were adding and just had to join.
So, let me tell you a few things about myself:
Been blogging for 3 years
Taken up various gigs on the side to make end's meet
Currently own an Ahrefs ranked 6,300,000 website
Get about 4,000 views/day
Average daily income is around $75-500
The main goal I have for this new year is to develop some consistency with my income. I've had $2k months, and I've had $15k months. I just want some damn consistency.
My funnel is basically as follows:
SEO Content (Free Leads)
Lead Magnet (Get Them on the Email List)
Blast w/ Content (Build Authority, Trust)
Offer Sales/Products (Convert Leads to Sales)
It's going alright so far, with a lot of my money actually coming in from affiliate advertising. I managed to get to #1 in Google for a few key terms.
Wondering if I should stop selling products and just focus 100% on creating an affiliate website... Not quite sure yet.
Any insights or thoughts would be very welcome!
-Jon
Last edited: