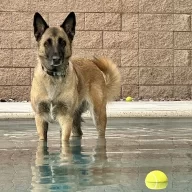 Legendary Contributor
EPIC CONTRIBUTOR
FASTLANE INSIDER
I've Read UNSCRIPTED
Summit Attendee
Speedway Pass
Jul 25, 2007
6,365
28,309
5,083
This market is very competitive (North of $1 Million sales distributed among the top 30 products) this is for just one keyword. The are all solving the same problem but are bulky products. The product is around 1.5 - 4 lbs selling at $15 to $30.

My variation solves the same problem but is super light ( 5- 10 grams), and small (7x14 cm). The reason is that it fundamentally changes the way the product is made and functions. Because of the smaller size, this can address all the things which these products are doing, and more (as can be used for places where big and heavy items can't be used).

I'll be receiving the samples soon from the manufacturer, and will review the packaging but it doesn't look great from pictures. So, I might have to redesign it here to create higher perceived value.

This is my first private label product, so I'm fairly nervous and want to do this right. I have though about FB and IG as well, but not sure what would be the best path... I'll likely think about this once I have the product in hand and have tested it myself.

I'm also thinking if I should try reaching out to potential clients directly along with Amazon. The product overlaps with category of Kitchen, Household, Health, Beauty and Sports.... so the market is fairly big.
$1M over 30 products is kind of small, unless you mean $1M per month. That's $30,000 per product? At $30 per product, they are moving 1,000 a day? Did you get this data from Jungle Scout?
So if your variation solves the problem so dramatically, it will be only months before your competitors start selling the same thing.