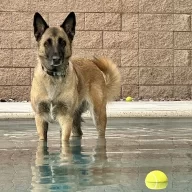 Legendary Contributor
FASTLANE INSIDER
EPIC CONTRIBUTOR
Read Unscripted!
Summit Attendee
Speedway Pass
Jul 25, 2007
7,988
37,484
If there's no way to measure if it's a good investment, it's more like gambling. The word is speculation.

Think about how you analyze a real estate deal. I know you're really good at that and have solid criteria for it.
I have certain criteria that I look for in real estate and to be honest, some are intangible. If I looked purely at the numbers, I wouldn't have purchased many of the homes I have. That's why I'm saying that just going by numbers in the stock market won't work in the future.
So in real estate,
Let's say that you value a home by its long term rental income potential. Let's say that a home that rents and nets $1000/mo is worth $200,000 based on your mathematical model.
Someone else who has 2 kids and loves the neighborhood and its school district is willing to pay $250,000 for the home and the comps in the neighborhood show this home is worth $250,000.
I come along and determines that by using this home as an Airbnb, that home can net $2000/mo. So by my Airbnb calc. model, the home is worth $400,000 because it returns X% to me.
So who is correct here? Well there are 3 different ways each person is evaluating the home's value.
The old "long term" rental calculation may not work anymore. The new way of calculating value may be using its Airbnb potential income. This is a brand new factor in evaluating a home's value that wasn't existing 5 years ago. The guy buying houses based on comps may not be pricing his home correctly either.
All I'm saying is that there are new factors that move the market now and that fundamentals are factored in less now than before.
If you look at what's a good PE ratio, I remember it used to be low like 10-15. Amazon's PE ratio was 250 in 2016. Google was between 25-30 which was considered really high in the 90s. The metrics need to change with the times.
Getting back to real estate, I'm going to factor in alot of other things like proximity to neighbors, distance from hiking trails, effect of global warming, unique architecture, etc... so when it comes to stocks like TSLA, I'm also going to factor in things like, who's the CEO, how is he on social media, do people like him, what do its customers say about the car, etc...