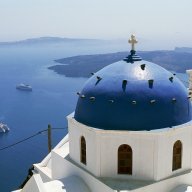 New Contributor
Read Fastlane!
Read Unscripted!
Divorced. Broke. Dropout. Depressed. Living with my parents.
Shortly after graduating college, I started a slowlane journey by taking on a corporate job. The pay was decent, the benefits were great, and I was doing well quickly enough that I had gained the attention of upper management. But I couldn't stand it. There was little autonomy, and the long term prospects just seemed bleak. I didn't want my manager's job. I didn't want his boss's job. I didn't want her boss's job either.
A year and a half in, I left to go back to school full-time to become a doctor. Maybe this was the ticket forward.
I took the prerequisites that I needed, and though it took longer than I originally anticipated, I was accepted to every school that I applied to. I started the grind of medical school. From the outside, it seemed like everything was going according to plan.
Cut to a year ago, and I'm filing paperwork to withdraw from school. I had tried, and failed. The burnout was too strong, especially with several other crises happening in my life at the same time. A few months later I was divorced. I found myself staring at $300,000 in debt. I had to move back in with my parents at the age of 32. A decade of effort toward a single goal had catastrophically ended with little fanfare.
I started helping with my father's business (which violates
CENTS
in a number of ways) by performing manual labor. A year of physical injuries has since taken its toll on my body, but the job does allow for more freedom and autonomy than any corporate job would. I'll take pain over servitude, thank you very much.
Then I found MJ's book. It reminded me of when I read Rich Dad, Poor Dad back in high school. When I read that book as a teen, I planted latent seeds of passion for entrepreneurship. I looked back through my old emails and found one I sent out in 2006. In that email, I had reached out to a successful real estate investor for mentorship. I had even gotten a positive response, but that e-mail was never followed up on, as my then spouse had lined up that corporate job for me (I don't blame her--it was my decision to take that job after all).
A month ago, I devoured
TMF
, and rapidly followed it up with
Unscripted
.
My father's business is in a rough spot (its not
CENTS
approved, after all), and it may not last much longer. Its sink or swim time, and even though my medical education could potentially allow me to transition into a pharma or medical device sales rep position, I refuse to walk down that corporate path again. To do so would be the end of a dream that started a long, long time ago. One that was put on hold for about 15 years.
I've since created a real estate based LLC, and have started marketing my services online. Lets see where this road goes. If I'm honest, I'm scared. But I'm excited too. This path may not even end in real estate, but I hope that a year from now I will be posting a follow-up like many others have done, showing how much better life can be in the fastlane.