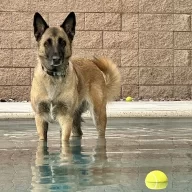 Legendary Contributor
FASTLANE INSIDER
EPIC CONTRIBUTOR
Summit Attendee
Speedway Pass
I've Read UNSCRIPTED
Jul 25, 2007
6,351
28,192
5,083
Thank you, Kenric! Man, it sounds like you saw an LP670-SV Murcielago. And a 6-speed manual one at that! 1 of 3 in the country. 2 are white. 1 has been crashed. Only 6 in the world (manual). VERY rare. Definitely worth $1M. That is the next Murci for me

Can't wait to cruise together!!
It was a 6 speed manual. It had a super low wing on the back and was white with black top.