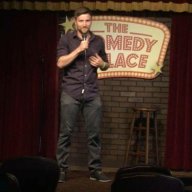 Bronze Contributor
Read Fastlane!
Speedway Pass
2019 was an intense year - I had to buy out a shady business partner for $50,000, had to prevent the biz from destructing from and fire a narcissistic VP of sales, and I've had very harsh up and downs with Lyme disease.
I feel like I should have made a million in profit, but I know I'll hit that in 2020.
I hit these numbers in the screenshot above by starting my own solar sales company.
Primary source of lead generation is door-to-door.
The main things that helped me were my expertise in solar sales (I was the number 1 in the country at one point when I was selling for SolarCity back when they were big), rereading John Maxwell's books over and over for leadership, and
pure, raw, persistence and never giving up
.
The level of chess I had to play with some people, business partners, installer relationships, then certain pathological liars / salespeople that were highly manipulative, juggling all aspects of the business, hiring, running meetings, etc. was intense, but I believe this is what I was made for.
2020 will be a lot more stable, since now that I've enacted a healthy culture of integrity and fun yet highly productive environment, some of the reps are now developing into leaders themselves so the organization will organically grow.
The only main thing that is weighing me down now is my best manager and now dear friend just got cancer for the 3rd time and is most likely terminal.
I wanted to post this up here since I can't really talk about the fine details or how much I have actually made anywhere else. $632,842 in profit for 2019 was an OK amount and I am going to be hitting at least $1 million in profit next year, and even more if my manager doesn't die.
Let me know if you have any questions or feedback on my journey.
P.S. I'm already at $144,000 in profit for this year, 2020.