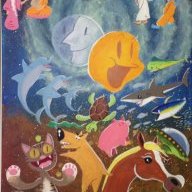 Bronze Contributor
Read Fastlane!
Read Unscripted!
Speedway Pass
User Power
Value/Post Ratio
280%
Jan 30, 2017
80
224
35
Amazon Link
This is one of the recommended books at the bottom of the
Fastlane Forum
. I've seen it recommended as essential reading elsewhere and I can certainly see why!
What most stood out to me was how Peter Thiel has his own version of the
CENTS
commandments. Posed as questions, these are seven questions that any new business in any industry should have good answers to. These questions are from Chapter Eleven, so you'll see them twice in this thread.
The Engineering Question: Can you create breakthrough technology instead of incremental improvements?
The Timing Question: Is now the right time to start your particular business?
The Monopoly Question: Are you starting with a big share of a small market?
The People Question: Do you have the right team?
The Distribution Question: Do you have a way to not just create but deliver your product?
The Durability Question: Will your market position be defensible 10 and 20 years into the future?
The Secret Question: Have you identified a unique opportunity that others don't see?
I went ahead and took my own notes of the book. While my notes are quite thorough, I would still recommend that you read the book for yourself. Besides the fact that I glossed over some specific stories, examples, and anecdotes; I can honestly say that I might have missed the point of certain sections.
SUMMARY AND NOTES
--------------------------------------------------------------------------------
We are at a crucial point in history. We are at a point of economic and technological stagnation. The American economy has experienced next to no growth for many years. But the future can be wonderful if businesses and the individuals running them think differently.
Every moment in business happens only once. The next Bill gates won't build an operating system. The next Larry Page or Sergey Brin won't make a search engine. And the next Mark Zuckerberg won't create a social network. If you are copying these guys, you aren't learning from them.


Tomorrow's champions will not win by competing ruthlessly in today's marketplace. They will escape competition altogether, because their business will be unique.


Doing what we already know how to do takes the world from 1 to n, adding more of something familiar. But every time we create something new, we go from Zero to One. The act of creation is singular, as is the moment of creation, and the result is something fresh and strange.


If American business is going to succeed, we are going to need hundreds, or even thousands, of miracles. This would be depressing but for one crucial fact: humans are distinguished from other species by our ability to work miracles. We call these miracles technology. Technology is miraculous because it allows us to do more with less, ratcheting up our fundamental capabilities to a higher level.


Indeed, the single most powerful pattern I have noticed is that successful people find value in unexpected places, and they do this by thinking about business from first principles instead of formulas.
​
Ch. 1 - The Challenge of the Future
People who will make an impact in the future will not only think different, but have the courage to be polarizing and contrarian on a grand scale. This is why Peter Thiel asks job applicants about what truths most other people don't agree with them on, ie a "contrarian question."
Brilliant thinking is rare, but courage is in even shorter supply than genius. ​
Different, contrarian, polarizing thinking is what will shape the future.
No one can predict the future exactly, but we know two things: it's going to be different, and it must be rooted in today's world. Most answers to the contrarian question are different ways of seeing the present; good answers are as close as we can come to looking into the future.​
Zero to One: The Future of Progress
There is horizontal progress, which is copying or building upon things that work(1-n), and then there is vertical progress(0-1), which is where new things are created.
On a worldwide scale, globalization is horizontal, but technology is vertical.
Technology will prevent major environmental crises caused by the developing world.
In a world of scarce resources, globalization without new technology is unsustainable.​
The baby boomers and the previous generations that preceded them created an unprecedented amount of wealth and economic growth. But ever since their advancements, the world has remained relatively stagnant.
The smartphones that distract us from our surroundings also distract us from the fact that our surroundings are strangely old: only computers and communications have improved dramatically since midcentury.​
Startup Thinking
Most new ideas begin with start-ups. Large organizations have hierarchies and bureaucracies that impede and sometimes punishes new ideas and innovation.
A startup is the largest group of people you can convince of a plan to build a different future. A new company's most important strength is new thinking: even more important than nimbleness, small size affords space to think.​
Because this is what a startup has to do: question received ideas and rethink business from scratch. ​
Ch. 2 - Party Like It's 1999
What the majority believes and agrees on, especially in business, can be not only wrong but destructive.
"Madness is rare in individuals—but in groups, parties, nations, and ages it is the rule," Nietzsche wrote (before he went mad). If you can identify a delusional popular belief, you can find what lies hidden behind it: the contrarian truth. ​
Even though the point of business is to make money, the actions of internet startups in the 1990's made this seem otherwise. They valued clicks and pageviews over revenue.
Old destructive beliefs in business are later called bubbles. This is true for the dotcom bubble.
The first step to thinking clearly is to question what we think we know about the past. ​
A Quick History of the 90's
The 90's is thought of today as a more prosperous and optimistic time, but it wasn't really so: there was the loss of manufacturing jobs in the United States, the East Asian Financial Crisis of 1997, the ruble crisis of Russia in 1998, and the new challenges of globalization.
Existing companies couldn't handle the challenges of globalization, so they put much of their hopes in the internet to bring about a New Economy.
Mania: September 1998 - March 2000
In the late 90s, dotcom companies sprung up all over Silicon Valley. Investors and venture capitalists were throwing money at anything with a .com at the end of it. Peter Thiel was part of this boom with Paypal, which was able to get some much-needed funding before the bubble burst on March 2000.
This crash led to a less optimistic outlook for the future.
Globalization replaced technology as the hope for the future. Since the 90's migration "from bricks to clicks" didn't work as hoped, investors went back to bricks (housing) and BRICs (globalization; an acronym for five emerging nations: Brazil, Russia, India and China). The result was another bubble, this time in real estate.
​
Four lessons from the dotcom crash:
Make incremental advances - Grand visions inflated the bubble, so they should not be indulged … Small, incremental steps are the only safe path forward.

Stay lean and flexible - All companies must be "lean" which is code for "unplanned."

Improve the competition - You should build your company by improving on recognizable products already offered by successful competitors.

Focus on products, not sales - Technology is primarily about product development, not distribution. Bubble-era advertising was obviously wasteful, so the only sustainable growth is viral growth.

The above aren't necessarily true. Opposite principles work just as well if not better:
It is better to risk boldness than triviality.

A bad plan is better than no plan.

Competitive markets destroy profits.

Sales matter just as much as product.

We still need new technology, and we need some of the optimism that caused the dotcom crash in the first place. The optimism of the 90's was a belief in Zero to One. What we need to do is abandon dogmas that resulted in the four erroneous lessons.
How much of what you know about business is shaped by mistaken reactions to past mistakes? The most contrarian thing of all is not to oppose the crowd but to think for yourself. ​