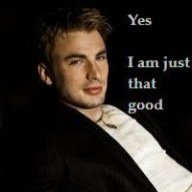 Gold Contributor
Speedway Pass
User Power
Value/Post Ratio
170%
Jul 28, 2013
1,278
2,177
What is your latest view of MJs book's and how you see his points.
MJ has his own meaning to his points of course, but it can be helpful to see everyone elses perspectives in order to see where things are going right and where they are a bit off and why.
So share what you think
CENTS
(
CENTS
) means
Personally,
I think
CENTS
means that while you
COULD
theoretically "have enough money in the slowlane" that idea is cut short by the fact
YOU DO NOT HAVE CONTROL
, or time enough to enjoy what you have. And what is "enough money" without control of your destiny, or your time? Everything you gain from the slowlane can be cut out from under you and you aren't yet just having a life on your own terms.
So how do you change that?
Well, you COULD set up a business
But be wary!
Because you could fall into the same trap of wasting your time and relying on others for everything to go right. So make sure your business is under your control, and time effective so you can avoid the BS.
For example, you could build an ineffective business that relies highly upon the whims of others for its stability and security, and theoretically it could be even worse than a slowlane job. So the point is not to simply move away from slowlane because you don't like it, but to move away from ALL INEFFICIENT AND OUT OF CONTROL endeavors.
After this point, consider what makes a business a business.
SCALE and NEED, and have an ability to recognize what needs are and how to satisfy them at scale. This allows you to set reasonable prices and collect good will from many people without "clawing" at them to please please help you out, while giving them what they want at a good price.
And then be sure you can't be crushed or stopped by barriers of entry, and smartly maneuver yourself around in a way that has you always likely to survive.
If you do that, then the money that might have been enough in the slowlane is more secure in your own hands, and you have liberated your time and energy. And from there, you can decide what you want.
That's only my view though, so lets hear yours.
Last edited by a moderator: