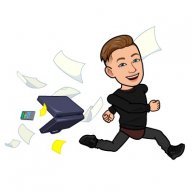 Contributor
Read Fastlane!
Read Unscripted!
Hi I hope I chose the right category.

I hope you are all doing great on your entrepreneurial journey!

So I'm turning 18 on thursday and I already know that I will get 10 thousand euros from my generous grandparents. I'm still going to high school and I'll graduate on the 22 of june (a levels) and thererfore school takes up a lot of time atm.

My question would be, what YOU would do if you were 18, lived at home and had no well developed business idea yet but +10k on your bank account from one day to another. Would you invest into crypto? Would you just leave it for execution of future business ideas? Would you invest it into travelling?

In my freetime I'm currently learning everything about crypto because my plan was to (wisely) invest around 30% of the money into the cryptomarket (some riskier coins with a bigger upside, and some safer coins with a smaller upside).

After my A levels I'll have one year where I just work here and there (income will be around 1000€ a month) until I start with my apprenticeship in the commercial area. I want to use that year to really focus on myself and my personal development. And I could use that year to work on my business ideas, which like I said aren't very well developed yet.

In my poll everyone of you has three selectable respones so you can pick several categories if you would spread the money across them.

Thanks to everyone who's up on this forum everyday to provide value to other people! I appreciate you!