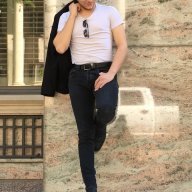 Silver Contributor
Read Fastlane!
Speedway Pass
Hey all! This post is fairly long. Skip to the *TL;DR* if you're wanting the no-frills version!
-----
I spend most of my time as a teacher-to-be.
No, I'm not in school for education.
No, I don't plan to go teach history to 11th graders.
However, I do believe in growth and development in the age of the internet.
Four years ago I wanted to learn a language. I researched my tools, dove right in, and started teaching myself German. For seven months I went above and beyond to try and speak German every day, until I took my high-school level proficiency test. I didn't want to sit in a boring class every day and take home five pounds of homework - I can just teach myself!
For seven months I studied. I labored. I worked.
Test time came. I won.
I tested out of two years' worth of classes, and ended up enjoying the teacher so much that I ironically took his German 3 class that very semester! It was then that he informed me about a statewide German-speaking competition. Much like the school, it was divided in ranks from easiest to hardest: Levels 1, 2, 3, and 4. Curious but confident, I entered. The competition was two weeks out - the only way I could prepare any further was through learning a few new vocabulary words, which I may or may not even get to use during the test. All that I had to rely on was my current level of skill and apprehension.
Then, as quick as a blink, testing day came. I sat down with my snack and my water bottle, set everything by my feet, and I put a pencil onto paper. Four hours and two bathroom breaks later - time was up. I flipped my papers over, and set down my pencil - readying myself mentally for two weeks of waiting until I got the results.
.
.
.
Gold.
After seven months of teaching myself my first foreign language, I'd placed Gold, first place, across every other participant in the Level 2 category across the entire state of Texas. In Level 3 - bronze. I wore a confident smile that day - for that was a real benchmark that showed me that the self-starter can achieve via diligence, perseverance, and work.
This went on to repeat itself over several facets of my life.
I got tired of being single and kinda lonely. Diligence, perseverance, work. I met a wonderful girl with whom I grew and spent the next two years of my life with. We'd split recently, only due to simply being at different points of our lives. We maintain a friendship (and a mutual love for our little puppy) to this day.
I didn't want to go to college. I also didn't want to pull shots of espresso for the remainder of my adult life. I started learning Python - a programming language I wanted to use to build websites. Four months later, I'm glad to call a relative celebrity of the Python community a personal mentor and friend of mine. I have been blessed enough for him to invite me to collaborate on personal projects, and have him show me the ropes of how web development really works.
As evidenced by other areas in my life, I knew that the cliche of "anything is possible" had a firm basis in reality.
**TL;DR**
Interestingly enough - I noticed that I never applied this same thought process towards the one area of my life that, potentially, matters the most! My entrepreneurship.
With all other areas of my life - I only had one thing on the line. My time. I was free and able to donate this to as many areas as I wanted. I'm young! I've got a lot of it left! (Unless I get hit by a bus tomorrow, catch pneumonia, get bit by a venomous spider, or whatever else.)
I never realized that all this time
I was scared to bet my own damn dollars.

Well now that I've come to this realization, that's time to change!
I've got just under $1000 sitting in my bank right now. Fortunately, I'm back at home with my parents, and free of major expenses like rent, utilities, and groceries.
My goal is simple. Take this $1000, turn it into $2000.
How do I plan to do this? We'll see! This post begins planning.
Perhaps I jump into the buy/sell retail-resale life of Ebay. Buying goods for a low price, selling them at a profit.
Perhaps I jump on the Shopify dropshipping hype-train (though I feel this has been done to death.) Perhaps I join a dropshipping network in order to diversify my products a bit! (
@Andy Black
- I could use some training on long tail keywords
)
Perhaps I build a course website and sell language lessons online.
Perhaps I lease a lamborghini for half an hour and teach people the ultimate secrets of success for the low low price of $97.99 to buy my pdf!
Let's see what happens.