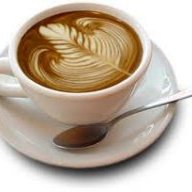 90% coffee, 10% everything else
FASTLANE INSIDER
Read Rat-Race Escape!
Read Fastlane!
Read Unscripted!
Summit Attendee
Speedway Pass
My current website is a simple wordpress design from 2015. It is outdated but doesn't look horrible and I've spent a lot of time keeping the body of the website up to date with current trends and insights.

I am currently looking to automate some tasks on a new website to hopefully free up some time. I thought I could start a thread where people could list what exactly makes a good website for B2B and B2C. I'm B2B so my new website is going to include online ordering for some of the more simple services I offer, cc processing, and some other automation tasks.

I know we have a lot of web developers on the FLF. What are some of the best websites you've seen? What are any specific ideas that you can share. Post them here.