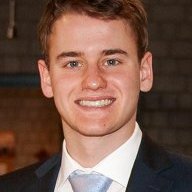 Bronze Contributor
Read Fastlane!
Read Unscripted!
Dear Community,

I am very interested in what you other fastlaners do, because I have noticed that a lot of the slowlaners have never heard of this topic. They don't do anything to enhance their performance except than to drink coffee.

The Actions in my day are the following:

When I get up in the morning, I do the Miracle Morning. For me that takes 60 minutes.
(For those of you who have never heard of that: You get up an hour earlier than normal, and in this hour you do all growth related actions: You the S-A-V-E-R-S:
S: Silence (Meditation, Prayer, something that centers you)
A: Affirmation (You do affirmations on your goals and dreams)
V: Visualization (Same as A, you just visualize)
E: Exercise (You Exercise. I personally do HIIT training for 25 minutes every day)
R: Reading (You read 10 pages or an certain amount of time every day)
S: Scribing (You journal. I personally do an Achievement Journal)
Then I eat a healthy diet. (I do Paleo-Diet)
After Lunch I do 30 minutes of reading.
I lead at one or two mastermind meeting a week.
I assure that I have a good 8 hour sleep every night.
What do you do?