Are you ready to start programming?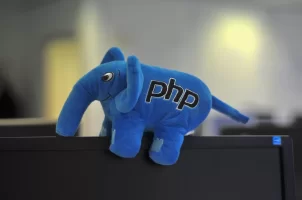 Many people in this forum want to get started on programming. In this thread, I will teach you how to program in the PHP language. Why PHP? Because is powerful, easy to learn and has the best community (compared to other languages).
I have been programming in PHP for more than ten years now, and it appears I will never stop doing it. It's just a super useful skill for an entrepreneur. I have various business and websites running and I program for all of them at different levels and circumstances.
I know there are other languages to program for the web: Python, Ruby, C-sharp, etc. But I recommend PHP for entrepreneurs. Why? Because…
PHP is Powerful
Empires have been started/created with PHP. This language has humble beginnings and started more than two decades ago as a "Personal Home Page" pre-processor. But now is a very mature language with a fast runtime (PHP 7) and a full object-oriented model.
These are some of the projects/companies that started with PHP:
·
Facebook
: One of the most powerful companies in the world.
·
WordPress
: Its software is said to power 80% of the world's web pages.
·
Magento
: The most advanced e-commerce shopping cart. Recently acquired by Adobe for $1.68 Billion (USD).
·
XenForo
: This forum.
Also used by Slack, Etsy, Wikipedia, Tumblr and lots of sites.
In my 15 years of using PHP I have never encountered a situation where I couldn't solve it with PHP. Of course, I have to complement it with JavaScript on the front-end, as is commonly done.
PHP is Easy to Learn
This is one of the main advantages for the language. I think the common profile of the PHP coder is that, we, come from non-engineering careers. The learning curve is low compared to other languages such as Python.
If you are an entrepreneur, you don't have the time to spend years learning a technical skill. Because you'll be wearing many hats. And you have to be fast delivering results (minimum viable product?).
We entrepreneurs are not specialists but generalists. We have to keep the big picture. With PHP you don't have to spend all your life in the technical space.
When I got my first job as a coder, I learned to program in PHP in a matter of months. And delivered results for the company that hired me. As years passed I became a better coder. And with PHP you can evolve to more complex coding.
PHP has the Best Coding Community
I have not experienced this at first hand, but my coder friends tell me that the PHP community is more friendly than the communities of other languages. I think is because we PHP coders don't pretend to be perfect engineers. We just want to get the job done. As a result of this, there is a lot of resources along the internet and the
PHP Conferences
around the world are thriving and very welcoming.
There are more open source projects in PHP than any other language. A lot of the most successful open source projects are made with PHP:
·
E-Commerce:
Magento, WooComerce, PrestaShop, OpenCart…
·
Content Management:
WordPress, Drupal, Joomla,
ProcessWire
(awesome framework)…
·
General purpose frameworks:
Symphony
,
Laravel
,
CodeIgniter
,
Phalcon
, Yii, Zend, CakePHP...
· As well lots of components for every necessity.
PHP has a thriving, open source and friendly community. The majority of web hosts already have support for PHP and it's database sister MySQL. So you can start right away.
Warning: Haters gonna hate

Some "real" software engineers criticize PHP because is not "perfect". Because PHP doesn't have a beautiful syntax as Ruby. Or is not a secure as Python (if you don't know what are you doing).
What I think is that these people (snobs?) envy us. Because us PHP coders, without "proper training" are doing great stuff and still have time for doing other things (like marketing). A great part of the internet is powered by PHP. It just works.
Haters understand
: We entrepreneurs that use PHP are not trying to create beautiful and perfect code. We are focused on creating business and this programming language is just a practical tool to get the work done. Fast. Just ask Mark Zuckerberg.
A personal take
I will use this thread as some kind of brain-dump. My perspective will be as a lone coder. And I will share the tools and techniques that work for me. Of course out there are hundreds of different applications.
I just hope to help you that are starting and have no clue about PHP.
Feel free to ask any question regarding the language. What I can't do is review any piece of code. That would be impossible for me.
I will start to create new posts about different aspects of the language in the next days.
PS: I make this thread with the hope for helping fellow entrepreneurs. Also to respond to
@LightHouse
's challenge about trying to create a gold thread (last 2018 summit).
Last edited: