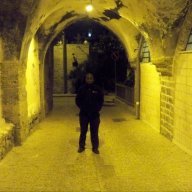 Gold Contributor
Read Fastlane!
Read Unscripted!
Speedway Pass
Let's see how quickly I can get this thread up & running, as I want to hit the gym real quick before my meeting in 1h20. Phew...
GOALS:
While I don't intend for the podcast itself to be a business, it will be hugely beneficial in several ways:
Continue progressing down the path of MASTERY by connecting with & learning from the best in the business. Sort of a self-directed apprenticeship...


Provide tremendous value to the marketplace in the form of education for people who want to enter the app / software industry as NONTECHNICAL entrepreneurs

(I do have a technical background, but that's not the role I play anymore these days)


Continue to build my platform & email list as an asset I can carry forward


I think that's about it...
This will be my 2nd rodeo as a podcaster. The first time around, with the DAILY SPARK Podcast, I interviewed entrepreneurs from all industries. It was very well received and frequently ranked in the top 50 or 100 Business podcasts on iTunes, with a healthy number of 5 star reviews
Probably my favorite interview was with Tom Bilyeu, cofounder of Quest Nutrition (which became a Billion dollar company within 7 years of launch), and Impact Theory... such an awesome & humble guy who I continue to learn a lot from.
Daily Spark Entrepreneur Podcast on Apple Podcasts
Unfortunately I started to lose enthusiasm for it for a number of reasons. Narrowing to this format works a lot better to me because I can still provide a ton of value while "selfishly" getting better at my craft.
Decided to do this Friday late night as I was listening to the audiobook MASTERY. Got started Saturday.
So far I've....
Booked about 6 or 7 guests, mostly within my immediate network or 1-2 degrees removed. This was the first step I took, because I knew it wouldn't allow me to waffle or chicken out

This public accountability here is more of the same


Bought softwarelegends.co domain


Build dedicated email list & associated FB group to around 300-400 people... need to get this up into the thousands ASAP


Started scripting my questions / format


Started listing out potential guests to reach out to


I think that's about it...
Will update if I missed something.
Never done a PROGRESS thread before, so I hope I am doing it right...
OK, looking at the clock, I need to get dressed, but I look forward to keeping you guys posted.
Feel free to Ask Me Anything about the project, and certainly let me know if there are any amazing & accomplished app or software entrepreneurs I should be talking to
Talk soon!
Last edited: