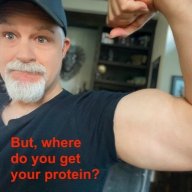 I followed the science; all I found was money.
Staff member
FASTLANE INSIDER
EPIC CONTRIBUTOR
Read Rat-Race Escape!
Read Fastlane!
Read Unscripted!
Summit Attendee
Speedway Pass
Jul 23, 2007
34,944
137,988
Pardon the slight humblebrag here but I'm pretty excited as I had no FN clue.
I had no idea that my book(s) where THIS popular in South Korea, like Ferris or Malcolm Gladwell proportions. Apparently in their Barnes and Noble store (not sure what it's called) I've been getting some prime real estate.
I knew something had to be going on when my royalty payments were going through the roof over there.
Kinda bittersweet that my books are more popular in Korea than the US -- in a country I never visited. And I cant even say if they were translated well, I've heard some concerns about the translation -- full paragraphs missing, chapters deleted, etc -- I'm guessing due the cultural differences.
Anyhow, I just had to share my
small win
with you guys, the only people on the planet that would understand the joy!
It's good to be lucky!!