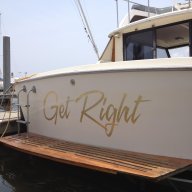 Legendary Contributor
EPIC CONTRIBUTOR
Read Fastlane!
Read Unscripted!
Summit Attendee
Speedway Pass
User Power
Value/Post Ratio
472%
Jul 16, 2013
1,310
6,184
Looking forward to the July 18, 2018 update. Have you thought about building spec apartments? I've had a dream to build a 24 unit apartment building using all Elon Musk tech. XD Might work.
Thanks! I have a 12 unit apartment building on the drawing board. The deal was brought to me by an investor so who knows if it will actually happen. I could see it working.
Building a
spec
apartment building might not be super profitable because apartment investors like good deals, ha! I wouldn't let that deter me though.
I have lots of time spent seeing how to make 3-D printed houses actually work. Man, we aren't there yet but I LOVE the idea.