Bronze Contributor
I've Read UNSCRIPTED
Speedway Pass
I want to agree with you but can't. That they've survived to become orders of magnitude more advanced than us doesn't mean they're more enlightened. I have no evidence for this belief, just an intuition.

Let me put it this way: We have advanced technologically more in the last 100 years than in the previous 10,000. Have we become more enlightened? Are we more moral, compassionate, or empathetic? Does the average person of today live with more purpose than the person of 1919? More love toward his fellow man?

If they're here it might just be because they're looking for resources. We'll be standing on the beach with trinkets thinking we're welcoming a superior being, but really it's just Hernan Cortes with grey skin and a space ship.
you have to understand that the masses are not supposed to know about advanced knowledge.
politicians would be idiots to accept to reveal the truth to the masses
who don't even know what to to with their lives !
most people are on earth for watching TV , not to study reality !

is it so difficult to understand ?
good books to read : the matrix by val valerian
this is advanced stuf written by a CIA guy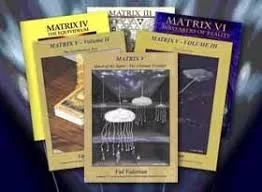 Don't like ads? Remove them while supporting the forum. Subscribe.