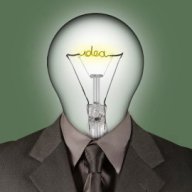 My 1st biz sold paper planes. It folded...
FASTLANE INSIDER
EPIC CONTRIBUTOR
Read Fastlane!
Read Unscripted!
Summit Attendee
Speedway Pass
I went to the summit last year. Amongst many great speakers,
@Kak
's presentation inspired me in a few ways. One of his points was, I'm paraphrasing, you can set up a lucrative business, just off a phone calls. Ok, maybe that was just my takeaway.
When I first got into business, in finance, one of the things that attracted me to that field was the ability to do deals on the phone. He made me really want to scratch that itch again.
Shortly after the summit, I saw something
@Rabby
put together, which gave me an idea for a piece of software for a particular industry.
Lucky for me, I have a client of a couple years who runs a consultancy to that industry. The idea truly wasn't mine, it was inspired by a conversation we had had early in our working together. So I made the phone call.
"Hey, I have this crazy idea. A while back you mentioned this problem x, so my idea is to build a piece of software Y which you could distribute to your clients to solve problem x."
"OMG, Bizydad, you have no idea how timely this phone call is. Just yesterday I was talking to my Salesforce guy, and he told me he was taking a full-time job. Part of the reason I've been working with him was to build this exact software and he told me he won't have time to build and support it."
I was pretty excited, because my business partner already had the nuts and bolts of this software built. It had been built for another client in another industry, but I really thought with just a few tweaks we can get it to where it needed to be for this client. For a small amount of his work, this could become a whole new revenue stream.
We discussed forming a partnership to bring this thing to life. A week later he brought his business partner, who understood nuts and bolts of what needed to be included in the software, and I brought my business partner who was going to build it.
They loved it. The partner recognized that this thing was almost done.
We talked corporate formation, we talked go to market strategy, marketing tactics. Everything was just falling into place.
I couldn't ask for a better outcome.
I was very excited about it, especially once I realized that it could become easily our biggest revenue stream. I even messaged a few people from the forum. I'll admit I was dreaming a little bit of the awesome progress thread, and dollar dollar bills that were absolutely going to be coming our way.
But that's where it stopped.
My client has always been a busy person, sometimes a little hard to get a hold of, so at first that didn't raise any flags. But there was just one excuse after another that stopped them from moving forward. Oh we just need to take care of XYZ and then we'll move on to this. We have a big conference in Switzerland that were prepping for, we'll have to circle back after that. It always sounded reasonable. Nothing sounded out of the ordinary.
After a while, I started to actually question myself a little bit. Like why can't I bring this across the finish line?
Well...
Last week I got a lot more of the story. The two partners had a falling out. There was financial hardship. There was poor oversight in their company.
I don't want to give a blow-by blow account of somebody else's failing, so I'll just give this one example. Although I've been consistently generating leads for them with the marketing, their revenues had dried up because nobody was actually following up on the leads!!
Wow.
I feel bad for my client, who has become an almost-friend, that he has to go through this. On the other hand, we all make the bed upon which we lie. And I breathe a sigh of relief to think, if things had gone according to plan, I could've had their acrimonious split and financial trouble really weighing on me.
I'm on a walk right now, and I just thought I'd type this up to reflect on a few lessons and this has taught me.
1. No matter how well you think you know somebody, or their business, always do your due diligence before signing any paperwork.
2. Sometimes it's not your fault that something didn't work out.
3. As entrepreneurs, I think it's natural that we dream of a passive business that just prints checks. But often the reality of achieving such a thing proves elusive. In a lot of businesses, you just got to have somebody watching the basic processes, and then somebody to watch that person.
4. Learn to be thankful for the roads not travelled. You don't often get a glimpse into how things could have been, like I did, but sometimes I think it's good to remember that just because an opportunity seemed like it was going to be awesome, doesn't mean in reality it would have turned out awesome.
I might someday be able to revive this project. I wouldn't want to do it behind my clients back. My partner and I both feel strongly that we won't Zuck our clients. Their ideas are their own. And at the moment, partnering doesn't seem like the most prudent decision. So for now the idea sits, archived with a few others.
And I'm thankful, again, for the way my life turns out. Hope this helps somebody today.