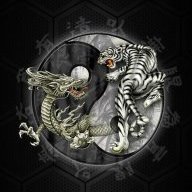 Platinum Contributor
Speedway Pass
User Power
Value/Post Ratio
217%
Jun 23, 2014
1,936
4,202
Just a little bit of motivation to all of you on the grind and killing it!
Rene Descartes was a scientist and philosopher, considered a genius by many. He attests that his knowledge is the result of practice and hard work, not mere inborn talent.
Taking the fastlane route is usually a change of paradigm for many. You end up having to step out of your comfort zone and learn new skills.
When learning something new you always make mistakes. You learn by doing the wrong things and from there, you know the right things to do. Some things are obvious at first, some things are less obvious.
I think many people see learning as something you do in school. You sit down and read books, take notes, memorize, then wait anxiously for the day you take an exam. But once you finish school it's something you don't need to do anymore.
And as a result, people go through life never truly understanding what they're capable of. They live with limiting beliefs like "I'm too old to learn to use a computer," or "I'm just not good at math." In their minds, they created these barriers to their potential, and they become reality.
The saying that you're your own worst enemy is really true. You try something new, it's hard at first, you make mistakes, you reaffirm your self-limiting beliefs, then give up.
Some studies say something like 90% of businesses fail within their first year. But that doesn't mean entrepreneurship is a fruitless pursuit. But those entrepreneurs never see success because they give up. They don't keep at it until they reach their
goals
. Imagine how many more success stories we'd hear if people didn't give up and slide back into their own self-limiting beliefs?
I'm sure this applies to many other areas. Athletes who struggled time and time again to hone their craft, musicians who relentlessly pursued learning an instrument, artists who had no idea what they were doing until they realized one day they could paint a masterpiece.
Four years ago I knew absolutely nothing about business. I tried starting several even though people told me I'd never find success because I had no idea what I was doing. Well I didn't really know what I was doing, but I treated it as a learning process. I failed several times, but I never stopped learning. I'm not an expert, but I've learned an incredible amount in the past four years and if I had quit after my first failure, I'd be as ignorant as I was then.
Anyways, I didn't want this to be a super long post, just wanted to remind anyone who may need to hear it to keep at it and don't give up. One day you'll look back and marvel at how far you've come from the darkness of ignorance, and into the light of knowing.