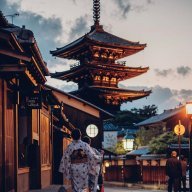 Bronze Contributor
Speedway Pass
User Power
Value/Post Ratio
175%
Dec 4, 2017
92
161
Disclaimer: This is not my video.
Here is the video:
I wanted to share it because Chubbyemu is bringing up many great points regarding why people are giving up so easily. One of the things I take away from this video is that you have to set a
goal
that is not EVENT focused. Instead, you should only focus on the PROCESS that will (or not) lead to where you want to be. This is a concept that you all should already know but Chubbyemu is presenting it in a different
perspective
.
For example,
Don't aim
for eating healthy this year.
Aim for
having at least one healthy side-dish / main dish in every single meal starts
today.

This way you will hold true to your
goal
and make it real. Rather than coming up with a bunch of useless excuses to satisfy the fun-seeking-monkey inside your brain actions.
I am not sure if I articulate everything correctly. But I really do hope you get my point.
Now go watch it if you haven't already.
Feel free to leave a constructive criticism to this way of thinking. I will gladly listen and discuss it with you.