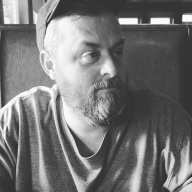 ( Jason Brown )
EPIC CONTRIBUTOR
Read Fastlane!
Read Unscripted!
Summit Attendee
Speedway Pass
Went through this thread so many times. Instead of taking any preventive measures, I bashed it off:

"Nah. It won't be me".
"BS. I'm a power user."
"Screw all this victims."

Now, I have to start my 2k Likes Facebook Page from scratch.
I too thought this years ago.
Luckily I have never "lost" anything like a site or page or something else. But over the years as I got more and more emails from great services that blocked attempts from someone else logging into my account from odd geo locations, wrong passwords, etc and blocked my account, I became concerned.
A couple times a year, I might write that off as "expected".
A couple times a month, is something totally different.
Data is being stolen and shared much more now than 3-4 years ago. It's just going to get worse.
Just a couple days ago, I got an email where someone tried to log into a crypto account I never used. They used the wrong password enough times to block the account. Again, I got lucky. But what about the weaker sites that don't block attempts, or don't warn you about it?
What about the sites they do get into and you never know about it?
I finally had to cave and just accept that being a Power User, "it wont happen to me", etc just isn't good enough. The weak chain in the link isn't you or me, it's sadly the banks and 3rd parties we work with.
And once that data is grabbed, it's shared on the web with millions having the potential to look at it. Then it's re-shared hundreds of times more. There is no defense for that other than trying to make it harder on criminals by changing passwords ( front end attacks ) and freezing credits ( back end attacks ), etc.
A lock on a bike just keeps an honest person, honest. If someone really wants your data, nothing will stop them. All we can do is try to keep the lower level criminals at bay with our methods.
.
Last edited: