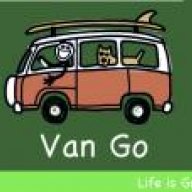 Gold Contributor
Read Fastlane!
Speedway Pass
User Power
Value/Post Ratio
21%
Jul 25, 2007
6,471
1,363
62
Just curious: Where do HELOCs (Home Equity Lines of Credit) fit in to the whole subprime/mortgage co bankrupcy situation?

If we have a few HELOCs with unused balances, do we need to be concerned that they might be pulled back? (e.g., $300K HELOC, only $130K used, $170K balance still avail).

Financing our RE development w/HELOCs on our appreciated (finished) properties is a key element of our overall PLAN, so if anything happened to the HELOCs we have gotten, we'd be in a bit of a pickle. :smx8:

Any mortgage brokers or other experienced loan folks out there willing to comment?

Thanks,

-Russ H.