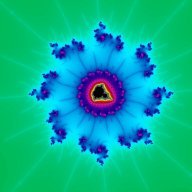 Contributor
Read Fastlane!
Read Unscripted!
OK, after a long time lurking and not being too active at all(to say the least), the time has come. This will be the diary of me moving towards the old dream of mine, on which I'll probably expand later. The goal is to update this thread at least twice a month with the progress, the failures and the lessons I've learned on the way, and hope it will give some perspective to others.
First, a little background: 40 years old, living in Israel, married + 2. In a dangerous place - having good job in terms of the paycheck, engagement and position. Exactly: senior software developer/architect in a company providing development services for the Hi Tech sector. Actually, many will envy what I have and ask why I'll ever try doing anything else. And I can't give straight answer except: "For me it's not enough". Good chance it's a middle age crisis, but whatever it is, for a number of years I've felt stuck, my existence a kind of a gold cage, where I can manage a good life (relative to the general population), but have no way to step outside of this so-comfort zone and try doing anything else. Too much obligations, too little free time. And, of course, more than enough excuses.
Finally, a year ago things became so intolerable that looking for a way out I've entered a local self-development guru (in a good sense, I have tons of respect for this person) funnel. This was something I never expected I will do, but there I was, spending my vacation days and hard earned money to listen to somebody talking about things I've almost forgot about. At first I was very skeptical, and some things I was looking for were absent in the program. Especially - I couldn't rely on the words of somebody who built his business on self-development to learn about conducting a business. So I started looking around... And even if the whole thing was complete FUD (and it isn't) the fact that it brought me here, after reading both
@MJ DeMarco
's books, is worth everything I paid. Later I discovered other names, such as Andy Frisella and Pejman Ghadimi, which also helped me a lot in understanding exactly what I want, but these books became the first two milestones which paved the way of understanding basic business ideas to where I'm now.
I decided to move in a direction I always entertained thoughts about - build something of my own, stop being just a valuable professional. While there is nothing wrong about, it limits the reach. Things requiring solutions are not taken care of because they are not in the scope of the company I work for, things I'd like to build, but never have time for them...
Having to provide for the family and meeting the financial goals of all the liabilities we have, it's not possible to just leave everything behind, but I've suddenly discovered that taking a day off my work week is not that impossible, given my good ranking in the company. For a long time since it happened, I just consumed other people's products - buying another book, listening to another podcast... I believe, many of you know what I'm talking about. What was absent is action. Entertaining different ideas and having no decision what exactly to do is not exactly the way to advance in anything.
What helped me at the end, is talking to my wife. One day, when we were on our way home from one of the self-development course meetings, she told me: "Stop second-guessing yourself, finish at least one of your projects". And that's what decided my further course of action.
I took a need that I saw, from all the places, inside the same self-development program and started converting it into a mobile application. My reasoning was that even if I completely fail with my prognosis regarding how really this app is necessary, I will still learn a lot of things on the way that I will be able to reuse later. Also, the whole process is relatively short to getting to an MVP, so it was more straightforward for me to start that way. And, if I understand properly the guidance by
@Andy Black
, I'm trying to help people reusing skills I already have.
After a gruesome month when I missed a lot of sleep, I finally published the application last week on Google Play for a closed testers group consisting of other students of the same course. On the way, while talking to a personal trainer assigned to me, I discovered additional need related to the same application, from the trainer's side.
So what do I have now?
Around 8% of the target group have installed the app. No uninstalls so far, but no reviews either. Will need to push it to more people and actively look for feedback.

Next week I have a meeting with a number of personal trainers to understand their requirements from the app.
The manager of this specific program asked me talk to him on the next meeting day about the app.
Am I optimistic? Well, not exactly, but there is a chance. I intend to make as much as I can from the situation, and if it doesn't play out, continue with the idea in another context.
And here is another thing that happened which wasn't possible for me at all previously: last Friday I visited a new liquor store in the area, it was a day when the owner provides free wine tasting. It is also the day he adds the most number of people to his promotions list. Looking at how he writes down the names and the phone numbers into a notebook, driven by
looking for need
, I asked him if there is no application for that. He looked at me and started to tell me about the problems he's facing with running promotions. We agreed to meet later and today this meeting has happened, it looks like I can actually help him by providing a custom-tailored solution. Something I am not going to have a lot of money from, probably not even covering the actual time I'll spend on the thing, but I see it as a great opportunity.
Next time I will have further progress details and maybe provide some technical details about developing and publishing an Android application.