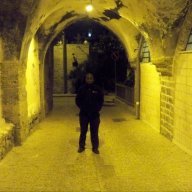 Gold Contributor
Read Fastlane!
Read Unscripted!
Speedway Pass
Mentioned in my previous post that
I am starting a podcast on Software Entrepreneurship
(Apps, SAAS, etc). This will be my 2nd podcast, and I hope to make it even more succesful than the last (which frequently ranked in the top 50-100 Business podcasts)
In an ideal situation...
Who would you want to hear from in an interview?
(whether well known or not)
What do you want to know?
(please don't say these guys
)
Obviously I won't have nearly a 100% hit rate, particularly when they are higher profile... those guys can be hard to get to.... (but not impossible)
but we've got several great guests lined up already, and you better believe I'll be working hard to bring in a lot more...
Always good to get some outside perspective...
Let me know!