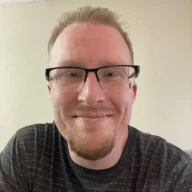 Silver Contributor
FASTLANE INSIDER
Read Rat-Race Escape!
Read Fastlane!
Read Unscripted!
Speedway Pass
User Power
Value/Post Ratio
126%
Jun 26, 2021
404
509
Hey Guys,
So a few years ago, I came across a video from a YouTube channel called JT Franco and he started doing a Couch Flipping business challenge to which he was inspired to do by Ryan Pineda. The whole premise of the idea is that you could take free couches from your city, clean it up, and sell it for cash.
I did this a couple years ago and was able to turn a couch I found on the road into $150 dollars to a Uhaul store down the street from me, I may have the photos here somewhere on my Facebook to which I'll share it here. I didn't continue this a few years ago, but wish I did. I got inspired a bit because after watching JT Franco's recent video he created a 8 months ago. Some people where able to profit $100,000 a year.
The value skew or problem you are solving is helping people buy couches at a cheaper price in this economy or people who are moving and no longer want their couch. Apparently to some statistics there are about 2,000,000 people who move per month
So here is how the entire process works:
1. You, first must be in a populated city, I am in Dallas-Fort Worth (so it's very populated with people).
2. Identify your most populated marketplaces within your area: Facebook, Craigslist, and OfferUp.
3. Find a place to store your couches: I picked up a 10 x 20ft public storage. Sometimes they have promotional offers for your first month for a $1.
4. Purchase, Rent, or Borrow a truck from your friend. This will be one of the main requirements when you are picking up your first couch.
5. Go on to the marketplaces and find your first couch. Usually real brown leather is the best to sell. I'll post a guide that I have downloaded from JT Franco who no longer offers it on his channel for you guys. He has some message templates you can use to message people.
6. Pickup the couch and store it.
7. Cleanup the couch, take really good pictures, and price your couch.
8. Post it up on Facebook, Craigslist, and Offerup.
FAQs:
1. How do you price your couch? -> Easy, try to find a couch on the marketplace that looks similar to yours. Match the price or undercut just by a little bit.
Message Templates:
Example of Startup Costs Here in Dallas-Fort Worth, Texas:
1. Truck -> $30-$50 dollars. $30 dollars would go towards a Uhaul Pickup Truck Rental, $10 dollars for gas. It was 0.69
cents
per mile
2. Storage Unit -> Public Storage (Cooled Unit) $209, sometimes they have promotions for $1 dollar.
3. Marketplaces -> Facebook (Free), Offerup (Free), Craigslist (Free).
4. Lifting Partner -> Free.
Resources To Help You Get Started:
1. Couch Flipping Guide from JT Franco:
LINK HERE
2. Account Spreadsheet for Couches:
LINK HERE
*Instructions*
1. For the guide, click download on the top right hand corner of the guide.
2. For the accounting spreadsheet, from Google Sheets. Click make a copy of your own.
Videos:
View: https://www.youtube.com/watch?v=Y6zpqBzicZk
View: https://www.youtube.com/watch?v=UvJXuLu5eIE&t=455s
Happy Flipping & Good Luck!
I hope this guide helps you in anyway
Thanks for reading
Last edited: