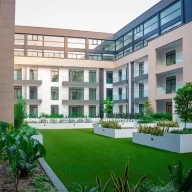 Gold Contributor
Read Fastlane!
Speedway Pass
User Power
Value/Post Ratio
149%
Oct 20, 2012
1,523
2,267
So I'm currently working on a project that involves finding investors that are willing to invest in
real estate
in emerging markets and connecting them with local buyers that want to own a house & willing to pay 50% MORE than what the property is worth to the investor, but payment is made over 10 years.
Essentially the investors buys a property at market price, then sells it on for 50% premium, but the buyer has 10 years to pay off the loan - what's called Seller Financing in the industry.
The problem I''m solving is lowering the interest rate from 20% to around 5% and and giving buyers 10 years to pay off the loan instead of 2 years.
My issue is finding investors when I'm new, with no bank credit - and catering to emerging markets.
I've been trying to crack this nut for 6 months
So far no luck.
My plan is to start running FB ads targeting US individuals and to buy leads from an aggregator/leads seller that specializes in
real estate
leads.
Any tips or advice ? Thank you kindly.
P.s what could I do to improve my offer for the investors so that the offer is a "no-brainer" and I can build a
productocracy.