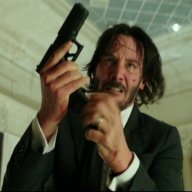 Contributor
Read Fastlane!
Hey everyone,
I read TMFL several years ago during my Ph.D. studies. All my life I've followed the path laid out for me. Go to school, get the grades, go to Uni, get all the degrees you could get, etc. Turns out during my Ph.D. studies I realized that I'm going to have a tough time finding a nice job in my field due to increasing competition from Asia. Lots of research departments have been closed because it's cheaper to have your worker bees in China produce what you need. I also didn't want to live my life in a lab. The monotony was soul crushing. The prospect of my research actually resulting in anything remotely valuable is very slim. That was the final deal breaker. I'd say I was in the top 20% of my field. Certainly not top 4%. I never had enough drive for that, maybe also not enough talent. I started looking into sales and marketing, read books and listened to podcasts on all kinds of topics: personal finance, entrepreneurship, copywriting, sales, marketing, investing.
When the end of my Ph.D. came near, I managed to get another job right away (really needed to get one because the family wants to eat). Most people in my situation end up on the dole for months and months until they find something. Many don't even find a job and slave away in academia for a few more years.
Pay was pretty crappy, considering I spent all my 20s learning something that only 0.001% of people understand. Whatever money I got was eaten by taxes and a high cost of living. Fortunately, I was able to save up some money during my Ph.D. studies (I earned quite a bit more than the average back then).
After several months of working for that company, I got really lucky and was able to immigrate to the US. That was definitely a game changer. I was able to get a job in sales related to the industry I was doing research on before. I'm making quite a bit more money now and the standard of living is significantly higher while the cost of living is lower. Also, I'm getting sales training paid for by the company.
Still, Sunday evening became dreadful after a while. I didn't really look forward to work. I started getting depressed regularly at the prospect of having to work. I felt like I'm still not making as much money as I'd like or was capable of making. Also, the kind of sales I do is very much relationship based on a range of products over a longer period of time instead of one-time transactions. Success is not as easily measurable (yeah, there are sales numbers going up or down for different accounts, but how much of that is due to my activities is not always clear).
I realized I lacked a sense of purpose and meaning. I didn't feel like I was providing enough value. I started looking back at my life and thought about how things could have gone differently. I almost studied computer science but didn't because I was scared of Math. I've still kept my interest in simple scripting and IT topics of all kinds, but have no valuable proficiency in anything. So I decided I'll do some self-study and maybe discover some new passion/meaning/purpose that way. Didn't really help.
After going through the cycle of motivation and dread several times I started searching the internet for solutions and came across this forum. Turns out,
@MJ DeMarco
wrote another book. I started reading
Unscripted
and am about half-way through. Memories from reading his first book came back up. Lots of things he says were just sudden, self-evident truth, speaking directly into my situation. Some of the lessons were lessons I forgot since reading TMFL.
I was correct in my understanding that I lacked purpose and this book helped me clarify what I really wanted and was capable of doing. I don't know MJ's political convictions, but I'm pretty sure they're in many ways close to mine. I want freedom. I don't want to be told by people what to do or when to do it or how to do it. I don't want to be constrained by someone else's budget. I sure as hell don't want to depend on my employer's 401k (which I declined from the beginning) until I'm 85 (which will be the new retirement age eventually). I want to be able to live in a place I like with enough space for kids to run around and get all muddy. If I keep doing what I'm doing, I'm not going to get to that place of independence and freedom that I'm looking for.
So what do I do now?
1. Finish MJ's book
Unscripted
.
2. Take as much in from my current sales job as possible. Learn the different aspects of the industry and develop sales skills. I'll be planning to start my own business(es).
3. Keep reading these Gold forum posts (just learned about that trello GSD system and put it in place. Excited to see, if it helps).
3. I had this idea many moons ago of selling digital flashcards. In preparation for an exam, I created a ton of digital flashcards for a course that resulted in me getting the highest points in class. Most people don't do this because it's a ton of work. I'm now thinking that this may be a good way to get started doing my own thing, learn how to start a business, set up shop and see if people buy. More details in a separate post.
4. I've gotten some inspiration for another business from talking to customers. There are still niches open, waiting to be filled. It's somewhat complex though and there's a lot of things I don't know about yet. This will have to be a side-hustle in research first.
Thanks to everyone who's contributing here. So far it looks like a great community and the content is top-notch. If anyone of you has a science background, I'd be happy to learn more about how you're in the process or have already transformed yourself towards greater value creation.
I look forward to driving fast.