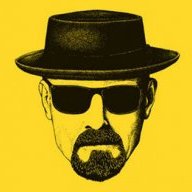 The Danger
Read Fastlane!
Speedway Pass
I see people posting this picture and similar ones all the time on my Facebook timeline all with the same message, but for some reason today it irritated me more than usual.
The simplest delta between the Slowlane/Sidewalk lifestyle and the Fastlane lifestyle is:
***Drumroll**
Mindset




Wahh wahhh boo hoo.
The 99% needs to shut the F*ck up and get off their a$$ and create value so that you can be that "CEO" guy.
Technically, the last girl is headed in the right direction, maybe. Just depends where her "second online income" is coming from and how much time it's costing her.
About a year ago, I was these people. I thought the exact same way they do, which is the same way my mother and most of my family still does. Complaining because "the price of groceries is going up! This is outrageous", well maybe you people should do something about that! Yanno...something other than continuing down the same path of insignificance that society pre-subscribes you to.
I mean I know this is constantly talked about on here, but it took me until this year to really flip my mindset from "value-consumer" to "value-producer", and everything that goes along with it, and also it took me until this year to realize that this is how roughly 99.999997% of people think.
Then they get to be 65 or late 50s and I have to hear them whine and bitch because they worked all their lives and have back problems and now they have nothing to show for their 50+ years of toil.
I mean is this REALLY how most people are content living and thinking?