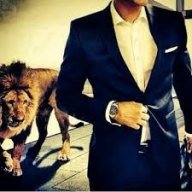 Contributor
Read Fastlane!
Read Unscripted!
User Power
Value/Post Ratio
192%
Jan 10, 2017
25
48
How would you approach top tier technology companies with fully functioning prototypes that could help them do xy better/faster/cheaper by a factor of 3+ ?
We have been working on a part of a product but then pivoted along the way, now we have a piece of (predictive A.I. etc.) technology left that we don't have a purpose for (at least not for the next 2 years).
I have been considering either reaching out to Biz Dev guys on linkedin, twitter, blogs etc. and establish a contact to them in order to see what they think about it or reach out directly to the department.
Has anybody done this and can give any kind of best practice tips and/or do's and don'ts.
Thanks for any tips!