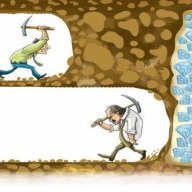 Never give up
FASTLANE INSIDER
EPIC CONTRIBUTOR
Read Fastlane!
Read Unscripted!
Speedway Pass
I recently discovered the world of no-code tools. I'm impressed at how many tools there are available that make creating an online business so easy for non-technical people. This includes not only simple stuff like blogs, landing pages, etc. but also complicated websites (online communities, marketplaces, directories) as well as software and apps.
There are a few communities that offer free resources to learn more about how to use various no-code tools, for example
Build & operate businesses without code | Makerpad
or
The Home of No-Code: A curated directory of resources and tools for non-techs
.
In the past, I used to choose WordPress as a default for a new project. But with time I grew so tired of how complicated it was to combine different themes and plug-ins that these no-code tools are definitely the future for me (and I'm sure for most people, too).
Just to give you some examples, with
Adalo - Build Your Own No Code App
you can build your own app. You can take an existing template, modify it, and launch your own app.
With
The best way to build web apps without code | Bubble
you can build web apps easily, for example CRMs, directories and listings, marketplaces, online communities, and more. It seems that with the proliferation of this tools the coding skills will get less relevant and your marketing skills will become even more crucial.
What are your favorite no-code tools and other resources?