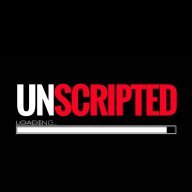 Bronze Contributor
Read Fastlane!
Read Unscripted!
Speedway Pass
User Power
Value/Post Ratio
171%
Jul 24, 2013
94
161
38
Hello Everyone,
I'm writing this in the mindset section because I believe this has a lot to do with identity (from the
perspective
of the identity that MJ talks in the book
Unscripted
).
I recently made some profit from entrepreneur activity and I decided to invest it in tools that would make my life easier. So I bought some premium apps and software that I was avoiding before because I was trying to keep expenses low.
After using premium tools I realized that not only the quality of my work was higher but also I was spending much less on other activities and of course saving time.
Then I connected some dots in my mind. I remember interacting with some very successful entrepreneurs in their early stages and with others that were well established in their fields. And I remember that they would spend a lot of money on premium services and products which seemed fullish to me at the time.
But if your identity is that of a successful person living in abundance, it makes sense to spend money to make your everyday life better. And I don't mean to go on a spending tour and waste all your money on instant gratification activities.
So my question to you, especially to those who have found their way on the positive side of success is: If money wasn't an issue, what would you pay for premium service and products? What would you do to improve your everyday life?