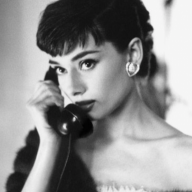 Bronze Contributor
Read Fastlane!
Read Unscripted!
User Power
Value/Post Ratio
171%
Dec 1, 2017
68
116
32
Hey guys! I am a 26-year-old student from Germany (soon to be graduated) and went through the Sidewalk to the Slowlane. So, first of all, I'm craving for a really rich and wealthy life (I hope it's okay to say it directly. In Germany you better don't say it loudly lol) with all opportunities that life has to offer. My parents are also academics and had&have well-paid 9-to-5 jobs, above average I think and they still aren't wealthy. From time to time I was wondering if all the school systems and education is really the right way, since it obviously doesn't produce what I want. I didn't pursue this further since in my early twenties, I had another construction zone I had to work on (to build my dream life): LOVE. I kept myself busy with this issue for many years. Effectively I had to "work" 3 years for this, but two years ago I found the love of my life.
So, after I reached this happiness
goal
, I felt it was time to work on a new construction zone: wealth. Next step. I realized a 9-to-5 Job can never give me what I am craving for, so i started to search what wealthy people do differently. I stumbled upon Robert - you all know him. This book was good and I started to search deeper and found the Slowlane Roadmap. Currently, the community of Slowlaners grow in Germany. They support frugalism at its best and investments in the stock market for decades! The last word I ignored the whole last year. I was just happy that there's a way out of the rat race and hope to become systematically rich and wealthy by collecting assets. I started to save money, what I never did before, and to invest in stocks. Normally I visit these blogs every day and every month, i buy new books to expand my knowledge. This is why I found The
Millionaire Fastlane
- the book I'm currently reading.
Two or three times I was already wondering about some discrepancies in the blogs. E.g. Robert says, you don't need necessarily an academic education (woah, i really liked that since i suffered from time to time a lot in my studies) but the people in the blogs kept saying how important your education is, you need a good job, take 2 jobs to reach financial independence faster etc. Forget about clown-cars, forget about cars AT ALL etc etc. Well. Last week I bought semi-professional scissors to cut my hair by myself to save money. Now I realize what the target actually is: to sweeten your pension and that's it. Well, of course the majority of Germans need to do this, but for me, this is too narrow-minded. I really want more out of life.
You need to know something. Maybe, in Germany people are afraid of great wealth? You don't dare to tell anybody that you want a big life with big
goals
and big numbers in it. I feel, even in these blogs you better never say this. We have the saying "kleine Brötchen backen" ('bake little buns'), means to lower your expectations and live by that. I think that's typical for Germany. Are any Germans here?
So, thanks for reading and thanks for the book,
MJ DeMarco
. Time to take the next step