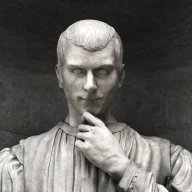 Bronze Contributor
Read Fastlane!
Read Unscripted!
Speedway Pass
User Power
Value/Post Ratio
289%
Jun 1, 2018
57
165
Since reading
TMF
I've been shifting attention to the needs of those around me. What are they saying? What are they communicating? What do they want? What could I help them with? How can I give them value?
A lot of times it's so easy. Just complimenting somebody on their appearance. Giving them a smile. Listening to their problems. Giving them some encouragement.
But last night this strategy started unlocking direct business potential! I was talking with a friend of a friend, both DJ's. Asking him how their event is going. He says they're looking for a new venue...! I ask further.
- What's the reason?
(Wanna grow)
- What capacity?
(Biggest the city got to offer)
- Something like X?
(Hmm, maybe, but doubtful)
- Why not?
(Their deal offer is very steep)
- What else?
(We want something where we can do the decorations ourselves)
- Alright,
lemme talk to my contacts
and
I'll see what I can do for you.
(That would be appreciated man)
That simple. This is probably a trivial exchange to some of you. But for me this was a very cool exchange because reached a new level and by applying this skill I
unlocked
business potential. By being attentive to the
needs
of others.
They are everywhere. Needs and wants are all around us. People are communicating them non stop. They can't help it. Verbally or non-verbally. It's coming out. The world is overflowing with needs. If we just
listen and look
. There is an abundance of needs.