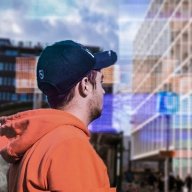 New Contributor
Read Rat-Race Escape!
Read Fastlane!
Read Unscripted!
I'm Lukas, 22 y.o.
I've stumbled upon MJ's
Millionaire Fastlane
back in 2020 during the lockdowns and loved it immediatelly. I've also read all other books from MJ and even occassionaly looked at the forum to read some threads.
Since September last year, I've started working on a mobile app. I've run the
CENTS
framework and according to my calculations it should work out. Since then I've learned the basics of coding in Swift for iPhones and for Androids as well. I have a concept of the app made already with some functionality but the main feature (and the reason why I think it could be successful) is still not there, without me even knowing how to do it.
It's supposed to be a grocery price comparison app (already available in some countries but still not in mine, so I thought it would be a good idea)
Besides that I:
- bought a domain and made a simple website
- tracked many grocery items
- made spreadsheets
But that's about it. And I think that it's not lot considering when I started. Now I'm in the stage where I'm not excited about doing it. You could say desert of desertion. I just can't get myself to work on it anymore. I've even rented out a place to work because I need to be alone and also to make pressure on myself to make it. But I still can't find any motivation. When I sit down to work, I'd rather stare to the wall. I suppose the problem is just me, I'm not supposed to love the thing I do, just do it, I know but it's extremely hard at this point.
I'm not sharing my work with almost any people, I'm trying to stick to the 'Done kills doubt' but maybe it would help me to have some accountability.
If you have any suggestion or some word, I'd highly appreciate it.
Thank you very much for reading this far.