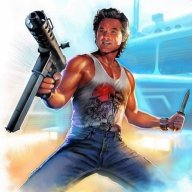 Legendary Contributor
FASTLANE INSIDER
EPIC CONTRIBUTOR
Read Fastlane!
Summit Attendee
Speedway Pass
Oct 3, 2015
2,148
7,001
40
He's in the business of stacking PHAT CASH.
Many people here are leery of revealing details, because there have been numerous instances of people outright stealing, backstabbing, and general a$$ hattery.
The reality is that it doesn't matter what business he's in. There are so many ways to make money that the quantity you make will depend on your ability to solve bigger and bigger problems, and find the right clientele.