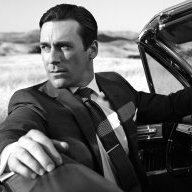 Contributor
Read Fastlane!
Hi, I decided to start this thread either to meet and greet and to give some in depth point of view about this industry.
I lurked about it in the forum but i didn't found exactly what i experienced about this lucrative industry.

My journey started 4 years ago, during a physical recover after a car accident. As a former Realtor i was looking something that could leverage with my experience and with my surprise I landed on some contents about people who was trading domain names for profit.

This was mindblowing for me because i started to see many similarities with my previous business.

Domain Industry has been declared "dead" several times, but reborn like a phoenix does.

I started to dig deep, reading, and literally eating every kind of information i could digest (i bought my first domain after 30 days of full immersion on thread and topic all over the web)

I want to make a bit of clarity about "What Domaining Offers" as side hustle or more large investments.

There are mainly 4 kind of BUSINESS MODELS:

CATEGORY KILLER

This is the most expensive business model where the keywords are the exact match of a niche, service or product

Hemp.com
VirtualReality.com
Drone.com

These are the most valuable domains that you can only own if you have a large capital to invest or if you were a visionary decades+ ago


KEYWORD DOMAINS

These type of names are what people 'search' for. Their value is based on keyword search.
They differentiate from KILLER DOMAINS because they are a specific subset of keyword.

CbdOil.com is a subset of CBD.com
HotelsNearMe.com is a subset of Hotels.com

If you want to invest in these kind of domains you only want to buy keyword that have medium to high competition in ad and above 1000 in search volume


GEOs DOMAINS

These are a domains that represent a product/service targeting a particular city, town, state or Country

ChicagoWindows.com
LondonPhotography.com
NewYorkCitySeo.com

These are domains that most of 'domainers' love to flip even if they have a big disadvantage cause they have the lowest ROI in the market most of the times as often need OUTBOUNDS to be sold.


BRANDABLE

This is the 'last but not least' category in Domaining. The Business model that made domaining so 'Hot' in last few years but too many times misunderstood.

These are usually a joined keyword/phrases or Keyword that match well together like Colour+Animal. They can be also business niche combined (mash-up) with an adjective, noun or verb.

Intellizone.com (Intelligent+Zone)
HempWave.com (Niche+Word)
VrHome.com (Niche+Word)
FlowFox.com
BlueBird.com


Brandable domains are one of the most difficult but lucrative types of domains to invest in. They are lucrative because they can typically can be acquired for lesser amount than other types, but on the other hand give most of the times a HUGE ROI. Most brandable domains don't usually have an existing end-user so you are investing on these with the hope of a startup naming their company with the matching name.

Advantages:

- Lower acquisition
- Still plenty to be handregistered
- Has potential for the biggest ROI

Disadvantages:

-Very low chance to sell them actively
-Can take a long time to sell
-Low precentage of sellthrough rate

This could be the best business model if your at a low budget.


Price-Points and Sweet Spots

- $1000-3000 sale price : Acquired for between handreg-$50

- $3000-5000 sale price : Acquired for between handreg-$250

-$5000-10000 sale price: Acquired for between handreg-$750


This last one was my main business model on domaining and even if its not supposed be my definitive Business i consider it a great side business/investment to have a deeper understanding of the market online.

Its far to be a "Get Rich Quick scheme" and you have to do your homework before to invest in, but i can state based on my personal experience of hundreds fo sales
that can be approached in a very lucrative way if you master all the nuances.

Hope it helped...

If you have some questions or you want discuss it i am happy to respond..

Best,
G.