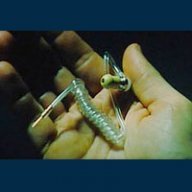 Bronze Contributor
Read Fastlane!
When I was growing up, from the earliest I can remember I was car obsessed. At the age of four I had a book of "long, low and sleek" sports cars.
I ate, slept and drank cars, it was all I was interested in and all I would ever talk about.
Naturally I was desperate to learn to drive, passed my driving test at the age of 17 after 10 days of lessons. Two weeks after that I passed my race driving licence. All paid for by washing dishes at the local restaurant.
I loved it, in the first 12 months of driving I had covered 25,000 miles on the road for no reason other than I enjoyed it. I was car mad, obsessed even.
After passing my shortly after my race test I got my instructor's ticket and became a self employed racing driver at the age of 18. I worked for two local(ish) companies that did driving experiences. I did the passenger rides.
I was paid to drive Ferraris and Lamborghinis on a race track. Let me write that again,
I was paid to drive exotic sports cars that most people could only dream of sitting in let alone owning
. And I was paid rather well for it.
In the first 3 years of holding my driver's licence I owned 14 different cars, sometimes 3 cars at the same time, all of my earnings went on my cars and I loved my life (sidewalk or what?)
I could find work driving at what ever race track I wanted – this is sounding more like a success story right?
I worked in that industry for four years and after that time I HATED driving.
The one thing that defined me, my love of cars, was absolutely killed by that job.
Everyone who got in a car with me told me I had the best job in the world, and for a while I agreed with them. But after 30,000 laps of the same track I can tell you I had more than my fill of cars and wanted nothing more to do with them.
I did that job because I loved driving cars. I didn't do it because I loved hospitality or enjoying the thrill the customers got out of it. I did it because I got to drive cars I could never afford. I was in it for all the wrong reasons.
[TL : DR]
In summary don't do what you love, because even if you are lucky enough to make a living out of it you wont love for very long. You should love the value you create. The process is hard, and the process should be hard, but it will be justified by your love of the value that is created through it.
We know
@MJ DeMarco
didn't love driving limos by the end, and I'm pretty sure he didn't love coding the website, but what I'm also pretty sure of is that he was passionate about simplifying the process of booking a limo, about making it easier for people. He loved the value he created, not the process.
If you don't love the value you create, it is selfish, you are in it for the wrong reasons and you are doing it for yourself. You are not doing it for your market or your customers and we all know that isn't fastlane.
The desire to do what you love comes from the slowlane mentality – "Well if I am forced to trade my time for money I might as well try to enjoy it"
I resent that slowlane/owning a job/business for killing my passion for cars, I wish I had worked in a different area to get the income to do what I loved on my own terms.
I have taken this lesson to heart with my fastlane startup, I don't enjoy the process particularly but I am passionate about the value I'm creating/will be creating and that makes it all worthwhile - remember, the process is part of the barrier to entry, if you don't want to be like everybody else, you have to be willing to work harder and do things they can't be bothered to do.