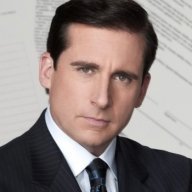 Bronze Contributor
Speedway Pass
User Power
Value/Post Ratio
96%
Jul 20, 2012
226
218
Reading some of the negative comments on here about P2P investing, I thought I would share my positive experience to show it is not all doom. If you wish to give P2P lending a try on the platform that I use (
www.mintos.com
). There is currently a 1% affiliate bonus on the platform for the person signing up and the person who refers. You will need the code "FR9LIO".
Don't be over enthusiastic, these platforms will always be a risk and your result may not be the same as mine. I don't trust this with my life savings, but it is a great way to make hustle profits work for me.
I started in september 2015 with €50 on Mintos.com. I choose for Mintos because this is a platform that brings investors and
non-bank
lending companies
together. These companies all have to filter out the customers to who they lend the money. And they have a incentive to do good because all the lending companies have to keep a part of the loans on their books.
Over time I added some profits from small hustles and some small excess business profits that had no purpose. In total I have deposited €4000 and withdrawn €200, leaving at this moment €3800 in outstanding principal.
Over time I received €830 in interest. Which currently makes a
12.90% NAR
(Net Annual Return). I have lost on some of these loans, but have learned to filter more wisely.
I currently buy my loans with an automatic investment portfolio. I have set the following filters:
Loans need to come with a buy back guarantee. This is a guarantee that the lending company will buy back the loan with interest if it is 60 or more days delinquent. This is my first line of safety.
Loans need to have a collateral. The loan may not be more than 71% of the collateral. The collateral is often a car and they can depreciate fast. You don't want to expose yourself to this risk. This is my second line of safety.
Interest of 12.5% or higher. Investing on these platforms is still a risk. A reward is needed.
The loans may not be longer than 72 months. This to make sure collateral depreciation is in line with loan payments.
Loans have to be fully amortized. Lenders can often afford the monthly payment, but a big end of line bullet payment may be to big for the consumer to pay. A bullet payment also increases the chance that the collateral will depreciate faster than the loan is paid off. Again a risk you don't want to expose yourself to.
I hope my post has shown how P2P lending works for me. And I hope more people will understand P2P lending as a concept. But also understand the risk P2P carries.
IKke